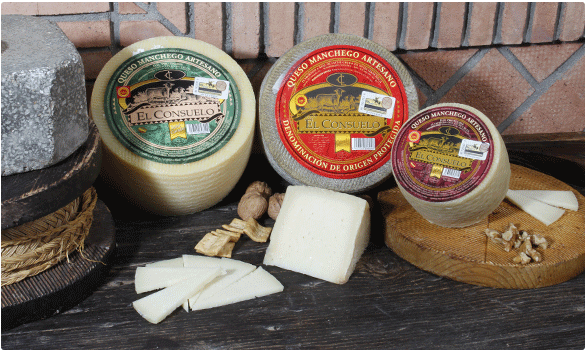 We produce high quality milk from our own livestock, attached to the Manchego Cheese Protected Designation of Origin. Achieving this denomination meant more than two years of adaptation, tests, courses... All this culminated with a personalized plan in our cheese factory until the right product was obtained.

It is very important to mention that any cheese of our brand has its numbered and labeled casein plate, which authenticates it as Manchego cheese. Furthermore, each manufactured item is analyzed and authorized by the REGULATORY COUNCIL before going on the market. This follow-up is completed by another internal analysis based on the CONTROL OF CRITICAL POINTS, so that any incidence in the manufacturing is detected automatically.

The result of this totally natural process is a high quality artisan product, with a texture, flavor and nutritional benefits widely recognized through numerous awards and mentions granted in the most important food fairs in our country.