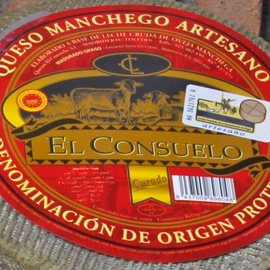 EL CONSUELO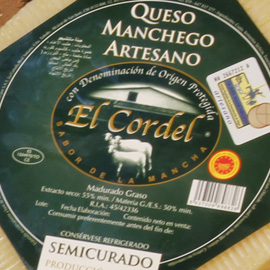 EL CORDEL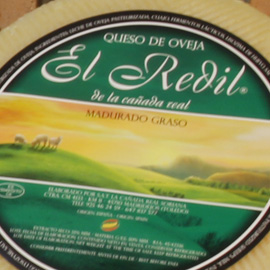 EL REDIL
Pressed cheese.
Made with raw Manchego sheep milk.
From fatty to extra fatty according to the curing time.
It comes in two formats of 1 and 2.5 kg respectively.
The minimum maturity for the different types is as follows:
Semi-mature: from 4 to 6 months.
Mature: from 6 to 9 months.
Aged: from 9 to 12 months.
Predominantly enzymatic coagulation. Lamb animal rennet extract.
Cylindrical format with sensibly flat faces presenting the characteristic mark of the "flower". The sides are marked with the drawing of the esparto, the traditional mold of Manchego cheese.
Natural cellar crust, dark brown color, smeared with olive oil. It can also present clean and waxy crust.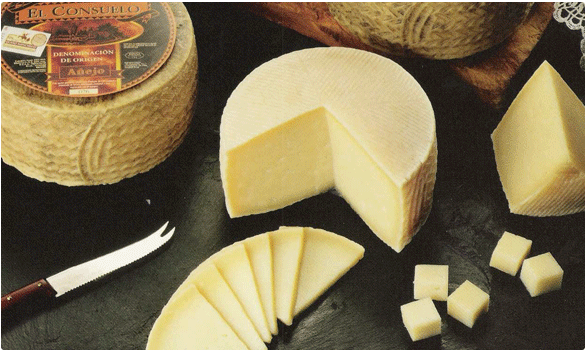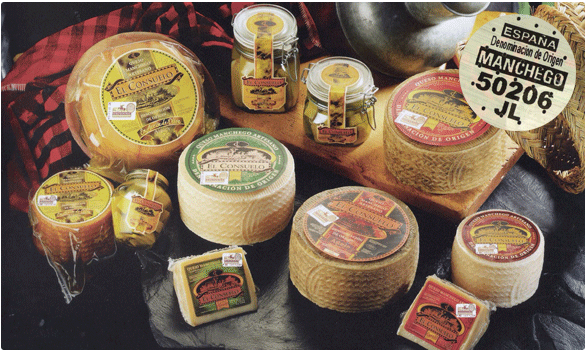 Recognized quality and success
The effort and work of this cheese factory have been rewarded in recent years with several awards:
SILVER MEDAL World Cheese (2016)
EXPOVICAMAN (2004, 2006, 2014, 2015)
FERCAN (2004, 2006, 2012, 2015)
GRAND SELECTION AWARD (2004)
GOURMET LOUNGE (2004)
FIRST PRIZE for the best regional product awarded by the Eroski Group (2001)
SPECIAL MENTION in the Atlantic Lounge. Galicia (1999)
INTERNATIONAL QUALITY AWARD. Paris (1998)
GOLD MEDAL in Fercamp (1998, 1997, 1994, 1992)
BRONZE MEDAL in Grand Selection (1998)
FIRST PRIZE at the National Fair of Trujillo (1998)
GOLD MEDAL to the mature cheese in Grand Selection (1997)
GOLD MEDAL to semi-mature cheese in Grand Selection (1994)
GOLD MEDAL to the mature cheese in Grand Selection (1993)